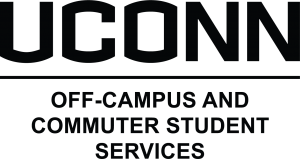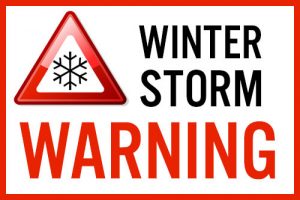 During the rough winter months, Connecticut can expect significant winter storms that might impact
your commute and/or living situation. Please use the following materials to help assist you during tough winter storms.
Please Check Back as this webpage is updated often. 
 Click Here for all UConn Closings. 
How you'll know the University's status during inclement weather:
When we determine it is necessary to cancel or delay classes, or to adjust the hours of business operations at the University, we'll notify the UConn community as quickly as possible.
When storms occur overnight, we try to make this notification by 5 a.m. Sometimes conditions change rapidly, however, and we might need to adjust decisions about class schedules and business operations on short notice.
UConn's Alert webpage (alert.uconn.edu) is the definitive source of information about the University's operating status.
Weather conditions often vary depending on location. Unless UConn's notification states that it refers to all campuses, please take care to read closely for information specific to your campus.
UConn community members at all locations, excluding UConn Health, are encouraged to also check the 24-hour emergency closing information number: 860-486-3768.
The University notifies the news media about operating changes at UConn's campuses, but we cannot guarantee that details provided by news outlets represent the most current or complete information.
What closes, what stays open:
UConn follows suit if the governor closes state agencies, releases state employees from work, or restricts road travel due to weather conditions.
Certain operations must continue even in severe weather, including public safety, residential and dining services, health services, animal care, facility maintenance, and other critical services.
Decisions about whether to continue or cancel particular services, such as transportation, are made on a case-by-case basis depending on existing conditions and needs.
The Jorgensen Center for the Performing Arts, UConn Athletics, and other units that sponsor events and activities decide independently whether to continue or cancel their events, and you should contact them directly with questions.
Who reports to campus, and when:
Emergency Support Services / Essential Staff are expected to remain at or report to work as directed. Supervisors must learn and follow their units' applicable policies and procedures. Guidance in the closing policy will be particularly helpful in understanding these expectations.
If the University has not announced a delay or cancellation of classes, faculty are expected to hold classes as scheduled.
In exceptional circumstances when a faculty member determines that he or she is unable to travel safely to campus, the faculty member must notify his or her dean and department head, and must also notify all students in the class. However, faculty must not cancel class prior to the University's decision about whether the University will alter its normal schedule.
Faculty may elect to hold virtual classes using online methods at any time.
Faculty should respect the decisions of commuting students who decide not to travel to campus or to leave class early in order to get home safely, and should provide options for them to make up missed work.
Students should contact their professors as soon as possible if they must miss a class or other activity due to weather conditions.
Keep safety first when traveling:
Always consider your safety first. Weather and road conditions may vary considerably across the state and from one UConn campus to another.
With that in mind, all members of the University community must evaluate the circumstances they face, plan extra time for their commute if necessary, and take other common sense measures.
Even when the University remains open for business, individuals may appropriately decide not to come to campus or to leave campus early.
In these situations, employees may use a vacation day, personal time, or other accrued time without advance approval, but they must notify their supervisors that they are doing so.
Winter Parking Ban
The Town of Mansfield winter parking ban will be in effect beginning November 1st.  Per Mansfield's Motor Vehicle & Parking Ordinance, Section 182-3, "No motor vehicle shall be parked on any public highway under the jurisdiction of the Town of Mansfield, or in any area designated as a municipal parking area, between the hours of midnight and 6:00 a.m., from November 1 through April 15; or at all times when there is any accumulation of snow or ice on said highways or parking areas." This includes the on-street parking in Storrs Center including Storrs Road, Dog Lane, Elsie Marsh Way, Royce Circle and Wilbur Cross Way. On-street parking during winter storms must not impede traffic or snow removal. Cars that are found to violate the parking ban or impede plowing operations will be towed.
The Town of Mansfield Department of Public Works requests that bicycle owners refrain from leaving bicycles on sidewalks or the Town Square during snow storms or overnight. The cooperation of motorists and cyclists will aid the Public Works staff in their efforts to maintain clear roadways and sidewalks through the winter.
If you have any questions, please call their Administrative Office at 860-429-3331.
Please remember to STAY INSIDE during bad storms. This is NOT the time to visit friends/neighbors. Wait until after the storm and winds have passed before going out.
If you have an emergency dial 911. You can also visit the Emergency Management Website for additional tips and information.
If you need to report a power outage to Eversource, click here.
Extra Tips to Stay Safe and Prepared: 
The morning before the storm begins heat you home higher than normal. The warmer it is the longer it will take to get cold and cause damage.
DO NOT leave pets outside. Keep all pets inside and outdoor breaks short and animals on leashes. This is not the time to chance them running off and their paws will hurt in the extreme cold and excess salt on the roadways.
If you have a generator make sure it is well away from your home, with the exhaust venting away. Make sure you have a working Carbon Monoxide alarm.
Make sure you have bottled water and fill buckets to allow for flushing and washing if the power is to go out, you might not have a working well to provide water.
If you have a secondary heat source make sure that your chimney (and if renting, that you are allowed to use it) is safe and has been cleaned and that it is exhausting properly. Never leave a fireplace or wood stove unattended.
We recommend against using candles to light your home as the open flames are dangerous. Make sure you have flashlights and batteries.
Charge your cell phone and leave it charging if you can tomorrow.
As always the Police, Fire and Department of Public Works will be  working throughout the storm. Stay off the roadways and call 911 for all emergencies. You can reach the UConn Police Department at 860-486-4800.
The Town of Mansfield will open the following facilities as Warming Centers during regular hours of operation for individuals who do not have adequate heat:
Mansfield Senior Center:  Monday-Friday 8:30 a.m. – 4:30 p.m.

Call 860-429-0262 for modified schedule during inclement weather.

Mansfield Community Center Sitting Room: Monday-Friday 5:30 a.m. – 9:00 p.m.; Saturday 6:30 a.m. – 8:00 p.m.; Sunday 8:00 a.m. – 8:00 p.m.

Call 860-429-3015 for modified schedule during inclement weather.
Mansfield Public Library:  Monday and Wednesday 10:00 a.m. – 5:00 p.m.; Tuesday and Thursday 10:00 a.m. – 8:00 p.m.; Friday and Saturday 9:00 a.m. – 5:00 p.m.; Closed Sunday.

Call 860-423-2501 for modified schedule during inclement weather.
Those needing assistance can contact the Department of Human Services at 860-429-3315.  Information about the location of regional shelters and other services is available by dialing 211 and emergency assistance is available by calling 911. Additional warming shelters across CT can be found here: Warming Shelters in CT 
If traveling, be sure your car is prepared for the cold weather: Essential Items for Winter Travel 
Updated 1/6/2020, Off-Campus and Commuter Student Services