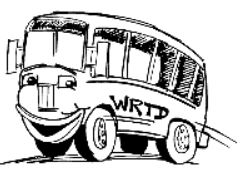 Parking can sometimes be tight when several people share a living space. Please remember that local laws prohibit parking on the yard and sidewalks. Don't block your neighbor driveway or traffic flow. There may be parking restrictions on your street. Also, remind your guests to follow parking laws when they visit.
Be sure to follow the follow the specific signage posted to avoid being ticketed and/or towed!
Here are some transportation options in and around campus:
Available to any Commuter student and to resident students with 30 or more credits on a first come, first served basis. For more information, visit the UConn Parking and Transportation website.
Off-Campus Parking Options (Not Affiliated with UConn)
 St. Thomas Aquinas Chapel: 46 North Eagleville Road, (860) 429-6436 ext. 206
 Three Hierarchs Greek Orthodox Chapel: 28 Dog Lane, (860) 906-8458 or email at paideia@snet.net
(FULL- no parking available) UConn Hillel: 54 North Eagleville Rd.  Our waiting list is at capacity and we are not accepting any new names for our list at this time.
Hope Lutheran Church: 62 Dog Lane, (413) 783-0131 ext. 10 or email at bbacon@ned-lcms.org
Updated 4/24/23