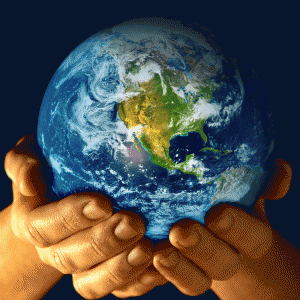 Our office is here to assist you in your search for housing.  Off-campus housing options are not affiliated with the University; therefore, the Off-Campus and Commuter Student Services cannot make housing arrangements for you.  However, our office has many resources to support and guide you.
 Find your next rental with www.offcampushousing.uconn.edu 
This is a FREE Service for UConn Students, Faculty, & Staff!
Sign up as a student Refer to your criteria list;
Adjust the search terms to find housing that fits your needs;
Narrow your search by location and price range.
Decide which listings are viable options based on your preferences Sort available listings by distance (viewable on map as well), price range, lease length, number of bedrooms, neighborhood, and other options – then set-up tours! Find the right rental for you…
COSTS: What is your Price Range for Rent + Budget for Utilities (if they are not included in the rent)?
Do you have your own transportation? Would you prefer housing within Walking Distance, Biking Distance, or on the bus line?
RESIDENTIAL STYLE: Do you want a House, Condominium, or Apartment?
AMENITIES: What amenities would you like? On-site laundry, a dishwasher, air conditioning, and/or internet?
LEASE LENGTH: Do you need a short- (monthly) or long-term (yearly) lease?
NUMBER OF OCCUPANTS: Do you want to live with roommates? If so, how many? What is the maximum capacity of unrelated guests legally allowed to live together?
ACCESSIBILITY: If you or family member has a disability, is the facility's structure accessible for you or your family's needs?
PET FRIENDLINESS: Do you have or want to get a pet? What restrictions may apply for the type and size of pets? What criteria should you consider before and during your search?
Consider living with another UConn student Use the Roommates tab to create a profile, submit your Housing Preference form, and meet other UConn students with compatible living habits!
So you've found a place that you like…what do you do next? Application, you may be asked to fill out an application and pay a fee; • The landlord may check your credit report; • Under the age of 23? You may be required to have a co-signer (typically a parent or guardian)
Understanding a Lease • Following application approval, you will be asked to sign a lease; • Examine the lease thoroughly before signing
– REMEMBER: Leases are negotiable documents, as long as you and the landlord agree to the terms; • Your co-signer/guarantor may also be asked to sign the lease, which indicates that they will be held responsible for covering any unpaid balances; • Once all documents have been signed, be sure to keep a copy of EVERYTHING! Security Deposit & Rent; • After signing the lease, you will typically pay a security deposit (could be equivalent to the cost of two months of rent, but should not exceed that amount); • Security deposits are refundable at the end of your lease agreement (refer to your lease for terms and conditions); • Most landlords will also ask for the first month's rent up front.
Before you get settled in, stop to evaluate the current condition! • As a new tenant, you are responsible to notify your property manager about any needed repairs or maintenance; • It is up to your property manager to ensure that your rental meets state and local fire, housing and health codes when you move in; • Your property manager must also assist with repairs while you live there; • Take time-stamped photos and videos of your rental before you move in; • Report any damages to your property manager in writing; • Emails and/or certified mail are beneficial methods to maintain records of requests.
What does being a community member mean? Living off-campus provides the opportunity to live more independently with increased rights and responsibilities as a tenant and community member! Will behavior off-campus affect you on-campus? • Your rights and responsibilities as a student remains the same wherever you live • As a student representing the University of Connecticut, you have the responsibility to ensure your conduct as well as your guests' conduct is appropriate and in line with The Student Code • Learn more at www.community.uconn.edu/student_code Are you responsible for town ordinances? • Students living off-campus are responsible for abiding by town expectations as well • Be sure that you are aware and up-to-date with Town Ordinances (laws). Mansfield has specific ordinances, which impact students living on and off-campus, that can be found at www.mansfieldct.gov .
For more information email us at offcampus@uconn.edu