Leasing/Renting
Leasing or renting a place to live off-campus can be a very exciting and positive experience. However, it can also be confusing and overwhelming. The following links will provide you with information and resources to help you successfully navigate your off-campus experience from signing a lease to moving out and getting your security deposit back: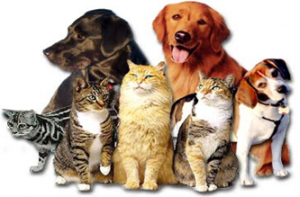 Pets
A landlord can prohibit all pets from the property, or allow some and exclude others. The only situation where the landlord cannot prohibit pets or require additional deposits is for assistance animals to help a person with a disability, such as seeing-eye dogs for the visually impaired and assistance/companion animals for mental health consumers. In all other situations, a landlord can either exclude pets or require a pet deposit to cover any additional damage caused by pets.
Many landlords who allow pets will charge "pet rent" or a "pet deposit". Make sure that you understand what you are paying for, and whether or not the fee will be refundable at the end of the lease. Most pet rent and pet deposit charges are enforceable. If the pet deposit is non-refundable, you may have a claim that it should be treated like the rest of your security deposit and returned to you as long as there is no damage done to the apartment beyond reasonable wear and tear.
Any "material", or serious, violation of a lease or rental agreement may be grounds for eviction. If your lease prohibits pets, your landlord may be able to evict you if you have a pet on the property.
Tenants with pets or assistance animals have many responsibilities:
You must make sure that your pets are clean, adequately fed and watered, taken to the vet regularly and properly immunized.
You may be required to purchase a license for your pet.
You must clean up after your pet – waste tends to attract rats and other pests.
Do not allow your pet to disturb your neighbors by barking or running loose. It is your responsibility to keep your pet under control.
Find out if you need insurance for your dog. Owners of many dog breeds that have been deemed dangerous may be required to maintain liability insurance, even if the pet owner has never had a problem with his/her dog. Failure to maintain the proper insurance for your pet may mean that it could be put down.
If you are aware that your dog is dangerous (it has bitten or attacked someone in the past), you may be liable civilly and/or criminally if your dog attacks anyone again.
Remember, if you do not control your pet, you may be liable for fines, court costs, and any injuries inflicted by your pet.
You will also be responsible for any damage done to your apartment beyond reasonable wear and tear.
Pets are a lot of responsibility! If you ever find that you are no longer able to take care of your pets, DO NOT ABANDON YOUR PET! Contact the local animal shelters to help them find new homes!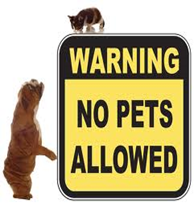 For more information contact:
Town of Mansfield
Animal Control
230 Clover Mill Rd.
Mansfield, CT 06268
Email: ACO@MansfieldCT.org
Phone: (860) 487-0137